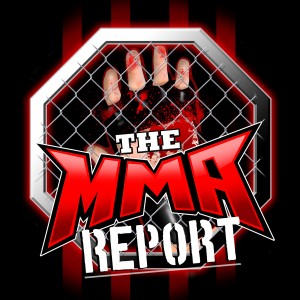 This week on The MMA Report, Jason and Daniel open up the show by discussing what happened on Tuesday during the California State Athletic Commission hearing.
They hit on Aspen Ladd losing her appeal to get her fight against Germaine de Randamie overturned to a no-contest and the commission passing regulation to combat extreme weight cutting in MMA.
Up next, they take a look back to what happened last Saturday night at UFC Tampa. Some of the topics they discuss include could Joanna Jedrzejczyk get a title shot following her win against Michelle Waterson and their thoughts on how Mike Davis vs. Thomas Gifford was handled by the referee and Gifford's corner.
Then it's the interview portion as Jason is joined by Morgan Hickam, Kyle Lee and Aylin Villalobos. Hickam previews her upcoming fight in Valor Fighting Challenge, Lee talks about his fight on Saturday at Valor Fighting Challenge and Villalobos speaks about her upcoming fight in Iowa.
Following the interviews, Daniel rejoins Jason to preview Friday's UFC Boston. They breakdown their top five fights on the card, Chris Weidman moving up to light heavyweight and which preliminary fight interest them the most. And in the final round of the show, the guys discuss multiple MMA items including what happened backstage last Friday at the PFL event in Las Vegas.
This week's episode of The MMA Report Podcast is presented by Roman. With Roman, you can get a free online evaluation and ongoing care for ED, all from the comfort and privacy of your home. Erectile Dysfunction used to be tough to tackle, but now there's Roman. Complete an online visit today to connect with a doctor and take care of it. Just go to GetRoman.com/MMAReport to get a FREE online visit and FREE two-day shipping. 
Subscribe, Rate and Review to the The MMA Report Podcast on Apple Podcasts, Stitcher and Google Podcast.
Follow Jason Floyd on Twitter and Instagram
Follow Daniel Galvan on Twitter
Subscribe to The MMA Report on You Tube for all of Jason's video interviews
Podcast: Play in new window | Download | Embed