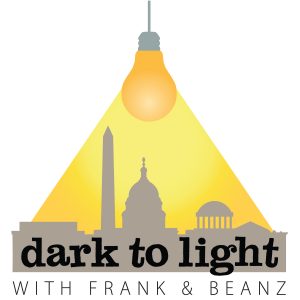 We are back as a pair! After being apart for two shows, the Frank and Beanz team is reunited and hit the ground running. For the first half of the show, we cover the Democrat debates. We talk about Kamala Harris and her fascist tendencies, Beto and his hypocritical gun grab, and Biden and his nonsensical answers.
From there, we move into the Hunter Biden interview and some of the crazy answers he gave. We also play a clip from William Barr about the moral decay of society, get into some details about the new developments in the Michael Flynn case, and close out the show with some talk about Roger Stone and what we would like to see in the FISA report.
It is a jam packed Wednesday episode of the Dark to Light Podcast, this time with Frank AND Beanz!
LINKS WE DISCUSSED
Twitter: Beto O'Rourke's gun grab
Biden on barring family from foreign countries
Kamala Harris on Trump "corruption"
Harris on banning Trump from Twitter
TechnoFog on Gen. Flynn
Follow Tracy Beanz on Twitter, subscribe to her YouTube channel, and check out her newest venture, UncoverDC.com!
Follow Frank on Twitter, subscribe to his YouTube channel, and follow his solo podcast, Quite Frankly!
Subscribe to Dark To Light With Frank & Beanz on Apple Podcasts, Stitcher, TuneIn Radio, and Google Play!
Podcast: Play in new window | Download | Embed