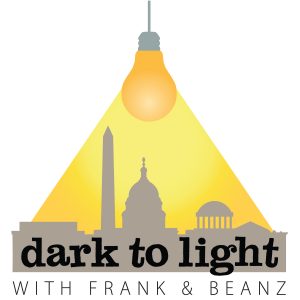 Friday was Frank's turn and today we get Beanz! Since Beanz is all analytical, that is what you will get on this slightly abridged version of the Dark to Light Podcast.
Tracy starts off with a recap of her experience at the American Priority Conference, as well as some talk about the video that was apparently shown in a remote room in the back of the conference hall.
After that, it's on to the Project Veritas first clip, and what it means for CNN and the Legacy media moving forward.
Next, it's all SpyGate. Beanz goes back to the start of the FISA investigation, goes over the details of the mandate, and then discusses why the FISA was even needed for Page in the first place.
Another story is brought to the fore in regards to the summary report that was released in January of this year, and a bit of the work of Jeff Carlson from Epoch Times is channeled.
Finally, it is on to some tips and tricks for reading the "telephone book thick" report!
We hope you enjoy Beanz flying solo and sending get well wishes to Frank.
LINKS WE DISCUSSED
Maria Bartiromo: The DOJ IG Report is "as thick as a phone book."
UncoverDC.com: OIG Summary Report – Stunning Implications
DOJ OIG Announces Initiation of Review
Follow Tracy Beanz on Twitter, subscribe to her YouTube channel, and check out her newest venture, UncoverDC.com!
Follow Frank on Twitter, subscribe to his YouTube channel, and follow his solo podcast, Quite Frankly!
Subscribe to Dark To Light With Frank & Beanz on Apple Podcasts, Stitcher, TuneIn Radio, and Google Play!
Podcast: Play in new window | Download | Embed