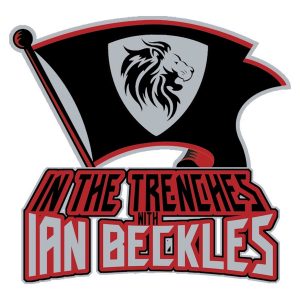 The Tampa Bay Buccaneers dropped to 2-4 on the 2019 NFL season with a 37-26 defeat to the Carolina Panthers on Sunday in London and Ian Beckles gives his thoughts on the game on this edition of "In The Trenches."
He kicks off the podcast by explaining why Jameis Winston is just part of the problem with the team currently. He gets into the lack of effort in Sunday's game from the team and whether or not the Buccaneers would be better or worse if Winston was not the quarterback.
In addition, he discusses who should be at blame for the lack of production from OJ Howard and what's happened the last two weeks with pass rusher Shaquil Barrett.
This episode of "In The Trenches" is brought to you by CBS Sports HQ, the brand-new streaming sports news network. It's live 24/7 and costs you nothing. That's right, it's sports coverage that's always on and always free. Always! No fake debates. Just sports for real sports fans at the great price of — completely free. You don't even have to log in or sign up for anything! Download the CBS Sports app and watch CBS Sports HQ today.
Subscribe, Rate, and Review the podcast on Apple Podcasts, Stitcher, Google Play, and TuneIn Radio.
Have a question for Ian, send an email to IanBeckles@RadioInfluence.com.
Follow Ian on Twitter @IanBeckles and on Instagram @Ian_Beckles
Check out Ian's other podcasts, The Cannabis Podcast, Flavor of Tampa Bay and Flava In Ya Ear.
Podcast: Play in new window | Download | Embed