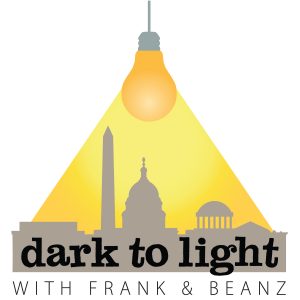 This Monday, we hit a bunch of topics on the podcast. We start with a Fox and Friends clip from this morning where Dan Bongino does the standup thing and calls out people on Fox News who are purposefully obfuscating the story in Ukraine. We then move on to an altercation between Senator Ron Johnson and Chuck Todd that demonstrates the craziness the legacy media has devolved into.
Next, we talk about President Trump's decision to leave Turkey and we also talk about Glenn Beck's piece on Ukraine and Kanye West winning the culture war.
It's all on this Monday edition of the Dark to Light Podcast!
LINKS WE DISCUSSED
Fox News: Dan Bongino reacts to second whistleblower
Real Clear Investigations: It's not all about the Bidens: Why Trump has Ukraine on the brain
Tracy Beanz Twitter: Kanye West being shadowbanned
Follow Tracy Beanz on Twitter, subscribe to her YouTube channel, and check out her newest venture, UncoverDC.com!
Follow Frank on Twitter, subscribe to his YouTube channel, and follow his solo podcast, Quite Frankly!
Subscribe to Dark To Light With Frank & Beanz on Apple Podcasts, Stitcher, TuneIn Radio, and Google Play!
Podcast: Play in new window | Download | Embed