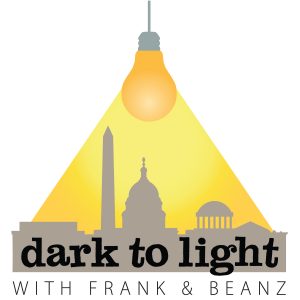 On Monday's podcast, Frank and Tracy Beanz let it loose. It is a good hour of venting about our current status in the country, some information about what may be going on behind the scenes in regards to Ukraine, and the discussion about the firm belief that we are in the midst of a civil war right now and what we can do to stop it. Please tell us how you feel. Send your video to info@uncoverdc.com and let us know your thoughts.
Also, do not forget to get down to the American Priority Conference in Miami, where I will be moderating a fantastic SpyGate panel. Go to AmericanPriority.com and use code Beanz for a discount on your tickets
Follow Tracy Beanz on Twitter, subscribe to her YouTube channel, and check out her newest venture, UncoverDC.com!
Follow Frank on Twitter, subscribe to his YouTube channel, and follow his solo podcast, Quite Frankly!
Subscribe to Dark To Light With Frank & Beanz on Apple Podcasts, Stitcher, TuneIn Radio, and Google Play!
Podcast: Play in new window | Download | Embed