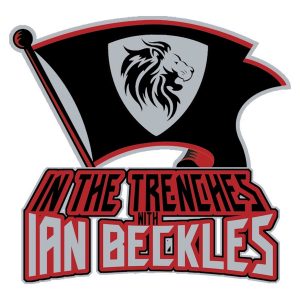 The Tampa Bay Buccaneers went to Los Angeles this past weekend and scored the most points in franchise history with a 55-40 win against the Rams and get a former players perspective on the game from Ian Beckles on this week's podcast.
Ian breaks down all aspects of the game and explains why he feels the Bucs are not far from being a good football team. Plus, he answers listener submitted questions about the team.
And this week's episode is presented by MyBookie. Head to MyBookie.ag today and for "In The Trenches" listeners, they will double your first deposit when you use the promo code INTRENCHES. You play, you win, you get paid!
Subscribe, Rate, and Review the podcast on Apple Podcasts, Stitcher, Google Play, and TuneIn Radio.
Have a question for Ian, send an email to IanBeckles@RadioInfluence.com.
Follow Ian on Twitter @IanBeckles and on Instagram @Ian_Beckles
Check out Ian's other podcasts, The Cannabis Podcast, Flavor of Tampa Bay and Flava In Ya Ear.
Podcast: Play in new window | Download | Embed