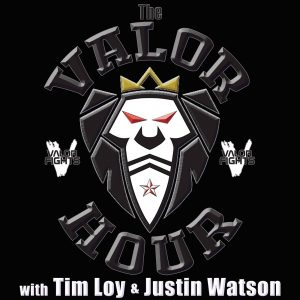 This week on The Valor Hour, Valor Fighting Challenge's matchmaker Tim Loy and Justin Watson kick off the show by taking a look back at last weekend's UFC Mexico and previewing this week's UFC and Bellator fight cards.
After recapping and previewing those fights, Tim brings on this week's guest as he chats with Roy Sanders, Tanner Poe, Greg Hopkins and Shannon Goughary. Sanders, Poe and Hopkins preview their fights on Saturday at Valor FC 64 and Goughary talks about her fight on Saturday at Bellator 228.
Following those interviews, Tim is joined by the picks panel (Hopkins, Mark Laws and Jeff Hobbs) to preview Saturday's Valor FC 64 and give their picks for all of the fights.
Subscribe to The Valor Hour on Apple Podcasts, Stitcher, TuneIn Radio, and Google Play
Podcast: Play in new window | Download | Embed