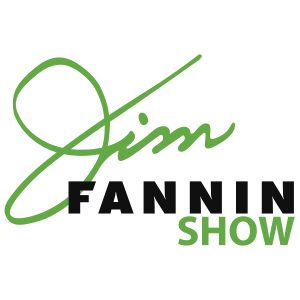 Welcome to this week's episode of the Jim Fannin Show.  This show is about being your genuine, authentic best self.
However, life has many rainfalls, storms, tornadoes, a few tsunamis, and hurricanes. Harsh conditions have confronted us and will continue to confront us. Some are weather related and some are people related.  Hurricanes like Cat 5 Dorian that pummeled the Bahamas was devastating.
What about mental hurricanes? They have similarities. Each has their unique adversity that arrives uninvited.  Both can be devastating. Some we can prepare for, others we cannot.  Some surprise us.  A few, we can see coming miles away.
This week we discuss:
How a female executive is handling her potential job loss and forced career change.
How a promising high school golfer had his summer derailed with a serious wrist injury. This adversity might keep him from performing at his best in this fall's state tournament causing him to NOT receive a college golf scholarship.
How a pro athlete who has a season ending injury is facing a comeback next year with plenty of uncertainty.
How a tragic death to a soulmate placed this senior in a precarious mental state of despair and hopelessness.
The random act of kindness of a jogger in NYC who gave his shoes and socks to a homeless person on the street.
The signs of depression and what to do with others and yourself, if and when they appear.
How to use the Palm Tree tool in life's hurricanes.
How to prepare, adjust, adhere and rebuild when a life hurricane arrives.
Lastly, we visit the Zone Café to ascertain the missing link for being in the Zone.
To the Bahamas and those impacted by Hurricane Dorian…..our prayers and positive vibes are being sent as you rebuild your homes and lives after this horrific disaster.
Be in the Zone!®
If you have questions, comments, or something you want us to cover during our "Ask Jim" segment, you can email Jim directly and we'll cover it on next week's show!
Don't forget to order Jim's new book, "The Blueprint: A Proven Plan For Successful Living" now at Amazon.com!
Ready to see results in every major area of your life in just 7-10 days? Get Jim's 90-Second Rule™ program, consisting of 6-hours of audio, write-able workbook and video. Click here: 90-second-rule
Make sure to follow Jim Fannin on Twitter and Facebook as well!
Check out more episodes of The Jim Fannin Show on Radio Influence!
Subscribe to the Jim Fannin Show on Apple Podcasts, Stitcher, Google Play, and TuneIn Radio and don't forget rate and review the show!
Podcast: Play in new window | Download | Embed