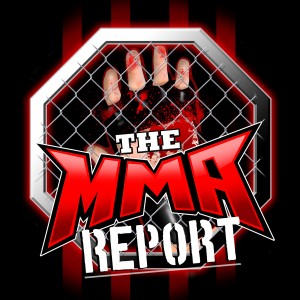 UFC 242 is on Saturday and the guys kick off this week's podcast by previewing the fight card. They discuss the lightweight title fight, debate a question about the fight, tell you about what other fights on the card interest them and give their picks on which underdog has the best shot to win.
Then it's the interview portion of the show as Jason speaks with Peter Barrett, TJ Brown and Adam Borics. Barrett (31:05) recaps his win last week on Dana White's Contender Series (DWCS), Brown (44:50) talks about his win on DWCS and Borics (54:55) previews his fight on Saturday at Bellator 226.
Check out this week's advertisers Roman and MyBookie. For The MMA Report Podcast listeners, Roman is offering a free online visit and free two day shipping. Just go to GetRoman.com to take advantage of this offer. And if you are looking to place a bet on the fights this weekend, go see our friends at MyBookie as they will double your first deposit. Just use the promo code MMAREPORT to activate this offer.
Subscribe, Rate and Review to the The MMA Report Podcast on Apple Podcasts, Stitcher and Google Podcast.
Follow Jason Floyd on Twitter and Instagram
Follow Daniel Galvan on Twitter
Subscribe to The MMA Report on You Tube for all of Jason's video interviews
Podcast: Play in new window | Download | Embed