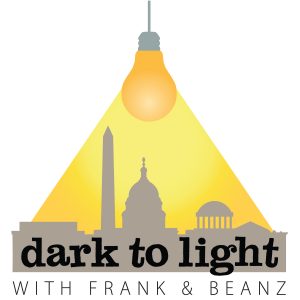 Today on the Dark to Light Podcast, there are jokes, there are serious discussions, and there are guest appearances, as Frank and Beanz take on a number of topics ranging from SpyGate to FOIA release to Disney corruption and
even bagels!
The show kicks off with some discussion about refrigerators running and a Devin Nunes interview with Breitbart radio that is sure to get us a bit back on track.
Then, we move to some review about the McCabe IG report,
why what McCabe did was so different than what James Comey did, and why it is important to have a case before bringing something to court.
Next, we talk about the role the media may be playing in tainting a possible Jury pool, and what Rod Rosenstein has to say about it all, and we end the show with some discussion of recent civil abuse cases against Disney and other powerful people.
We hope to have a Friday show if we can escape the wrath of Dorian and we look forward to it!
LINKS WE DISCUSSED
Paul Sperry on declassification
Rod Rosenstein on declining prosecution
Jordan Pruitt's Disney lawsuit
Follow Tracy Beanz on Twitter, subscribe to her YouTube channel, and check out her newest venture, UncoverDC.com!
Follow Frank on Twitter, subscribe to his YouTube channel, and follow his solo podcast, Quite Frankly!
Subscribe to Dark To Light With Frank & Beanz on Apple Podcasts, Stitcher, TuneIn Radio, and Google Play!
Podcast: Play in new window | Download | Embed