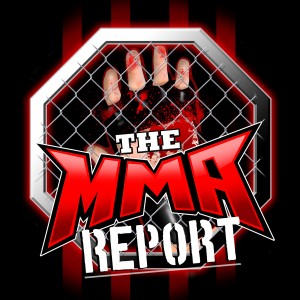 Conor McGregor did an interview last week on ESPN to discuss his incident inside a Dublin Pub and on this week's podcast, Jason and Daniel give their thoughts on what was said and not said during the interview.
After discussing the McGregor interview, the guys take a look back at what happened last Saturday night at Bellator 225 and explain why Nick Newell is a perfect fit in Bellator MMA.
Then it's the interview portion of the podcast as Jason speaks with Derrick Krantz, Emmanuel Sanchez, Pat Curran and Caleb Miller. Krantz previews his fight on Saturday at UFC on ESPN+ 15, Sanchez and Curran preview their matchups next week at Bellator 226 and Miller previews his fight next week at Valor FC 63.
Following the interviews, Daniel rejoins Jason to preview Saturday's UFC on ESPN+ 15. They discuss the women's straw weight title fight and what fights outside of the main event interest them on the card. And they wrap up this week's podcast by discussing two news items including the UFC anti-trust lawsuit.
This episode of The MMA Report Podcast is presented by MyBookie. The place to bet on football every weekend. MyBookie has live, in-game betting on every NFL game. They've got the most rewarding player perks in the business and for you fantasy guys out there, you can even bet the over/under on how many fantasy points a player will score each game. This year, they're hosting the first online handicapping SuperContest. First place is guaranteed to win at least $100,000 and it only costs $100 to enter. Plus, MyBookie will double your first deposit up to $1000 if you use the promo code MMAREPORT. Bet. Win. Get Paid. My Bookie!
Subscribe, Rate and Review to the The MMA Report Podcast on Apple Podcasts, Stitcher and Google Podcast.
Follow Jason Floyd on Twitter and Instagram
Follow Daniel Galvan on Twitter
Subscribe to The MMA Report on You Tube for all of Jason's video interviews
Podcast: Play in new window | Download | Embed