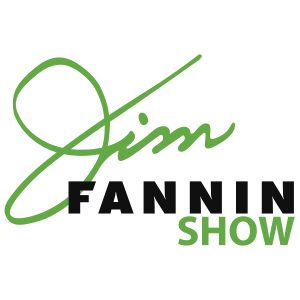 In this week's Jim Fannin Show, I reveal a bad habit check list that when eliminated will make it easier to reach your 2019 visions and goals.  Knowing why we do what we do can unlock your full potential.  Do you have bad habits that hold you back from success?  From procrastination and tardiness to self-sabotage, sarcasm or indecision, your bad habits need to be eliminated.  You can and will clear your pathway to success once bad habits are replaced with good. Listen to find out if your bad habits are on the list.
Next…the show turns to being prepared for a new job or a career change.  You will hear loads of tips and techniques to give you an edge over the competition.  Even if this section doesn't apply to you, you'll want to share it with friends, family or co-workers.
How's your S.C.O.R.E.® Level?  Which element of Self-discipline, Concentration, Optimism, Relaxation or Enjoyment needs your immediate attention?  What's the one missing link that keeps you from living, working and performing in the peak mindset of the Zone.  Find out in the Zone Café.
Last…are you the gardener of your mind?  Do you daily work and improve your mental garden? The secrets of a peak performer are revealed in this short story called The Gardener.
Until next week…
Be in the Zone!™
If you have questions, comments, or something you want us to cover during our "Ask Jim" segment, you can email Jim directly and we'll cover it on next week's show!
Don't forget to order Jim's new book, "The Blueprint: A Proven Plan For Successful Living" now at Amazon.com!
Ready to see results in every major area of your life in just 7-10 days? Get Jim's 90-Second Rule™ program, consisting of 6-hours of audio, write-able workbook and video. Click here: 90-second-rule
Make sure to follow Jim Fannin on Twitter and Facebook as well!
Check out more episodes of The Jim Fannin Show on Radio Influence!
Subscribe to the Jim Fannin Show on Apple Podcasts, Stitcher, Google Play, and TuneIn Radio and don't forget rate and review the show!
Podcast: Play in new window | Download | Embed