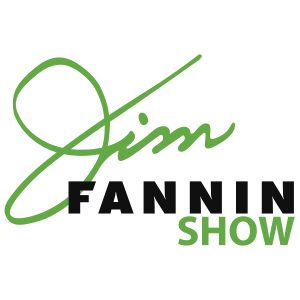 This week's Jim Fannin Show is about the world's most influential symbol.  You can impact every arena of your life with this symbol. It will ensure more positive thinking, action and results. If you want to be the MVP in your life, this symbol will lead the way.  Find out how to wield its power and influence in EVERY life arena.
This episode we also discuss the following:
The Zone (my favorite subject) and its myriad of nicknames such as Zoning, treeing, on fire, locked in, raking, blazing, on a roll, clickin', in the now, on all cylinders, playing out of your mind, tripping, ballin', and dial-a-pitch to name a few.  What nicknames do you have for the Zone?
When in the Zone, you'll learn the amazing attributes that await you.  Here are a few Zone performer (Zoniac) benefits:
Quantity of thoughts reduced by 30-40%
Retention of information from reading, listening and or viewing is maximized
Possession of inordinate strength, speed, agility, balance, and quickness
Time seems to stand still. Activities may appear to be in slow motion
Ability to stay in the present for long periods with uncanny awareness
Ability to harness your sixth sense. There are uncanny Zone attributes that hundreds of my clients have been experienced for over five decades. A few are intuition, remote viewing, and telepathy
Relaxation Tool: Do you ever get the butterflies before a meeting, important conference call or public speaking performance? Learn the tool that produces instant relaxation and it takes less than 90-seconds to apply.
Each week, we visit the Zone Café to become aware of the missing link needed to attract the Zone. I reveal what I need to be my genuine, authentic best self.  You'll want to come back soon to the Zone Café.   Zone Appétit!
Homework: Yes…you will be assigned homework that will definitely influence friends, colleagues and family alike.  This exercise has been completed by all my clients.  You'll have a blast doing it.
Lastly, find out how a father changed my concert experience. I still choke up when I think about his sacrifice to help his daughter experience a most vibrant and enjoyable life.
Thank you in advance for joining me today.  If you have any suggestions or questions, send them to askjim@jimfannin.com.
Until next time Zoniacs…
Be in the Zone!™
If you have questions, comments, or something you want us to cover during our "Ask Jim" segment, you can email Jim directly and we'll cover it on next week's show!
Don't forget to order Jim's new book, "The Blueprint: A Proven Plan For Successful Living" now at Amazon.com!
Ready to see results in every major area of your life in just 7-10 days? Get Jim's 90-Second Rule™ program, consisting of 6-hours of audio, write-able workbook and video. Click here: 90-second-rule
Make sure to follow Jim Fannin on Twitter and Facebook as well!
Check out more episodes of The Jim Fannin Show on Radio Influence!
Subscribe to the Jim Fannin Show on Apple Podcasts, Stitcher, Google Play, and TuneIn Radio and don't forget rate and review the show!
Podcast: Play in new window | Download | Embed