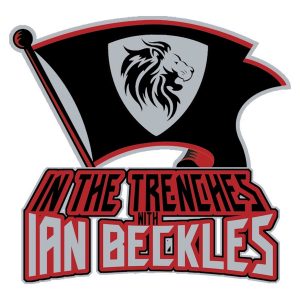 This week on In The Trenches, Ian Beckles wonders why Kyle Brandt of the NFL Network considers the Tampa Bay Buccaneers as a potential surprise team in the upcoming 2019 season.
Why would someone say this and what would it say about Bruce Arians and his coaching staff if they can make this a reality?
Sit back and listen to Ian discuss this topic and he breakdowns the career stats of quarterback Jameis Winston and defensive tackle Gerald McCoy.
All of that and more on this edition of "In The Trenches" and if you have a question for next week's episode, send an email to Ian (IanBeckles@RadioInfluence.com).
Subscribe, Rate, and Review the podcast on Apple Podcasts, Stitcher, Google Play, and TuneIn Radio.
Follow Ian on Twitter @IanBeckles and on Instagram @Ian_Beckles
Check out Ian's other podcasts, The Cannabis Podcast, Hip Hop Happy Hour, Flavor of Tampa Bay and Flava In Ya Ear.
Podcast: Play in new window | Download | Embed