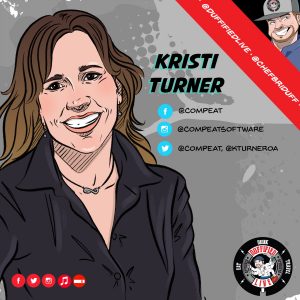 This week on Duffified Live, Chef Brian Duffy is joined by Kristi Turner, CMO of Compeat, a restaurant software that wraps everything needed for running a successful shift into one program that is held in her hand.
Kristi began her career at a regional advertising agency and moved into marketing and operations with GTE Wireless before becoming an account executive for several clients such as Continental Airlines, General Rent A Car, Checkers/Rally's Restaurants, and more.
In 2004, she became the CMO/SVP for multiple ITC Holding companies that focused on SaaS and enterprise software for the retail and hospitality industries.
Kristi and Chef Duffy put on a clinic in regards to how to properly run and manage a restaurant.
Follow Chef Brian Duffy on Twitter and on Facebook.
Check out his website to learn more about him, to find his products, and some incredible recipes!
Subscribe to the show on iTunes and Stitcher and don't forget to rate and review the show.
Podcast: Play in new window | Download | Embed