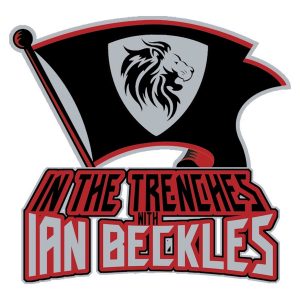 The theme of this week's episode of In The Trenches is "Attitude" as former NFL offensive lineman Ian Beckles discusses the attitude of the Tampa Bay Buccaneers. Plus, he comments on the Instagram video posted on Sunday by current Tampa Bay Buccaneers defensive tackle Gerald McCoy.
Ian kicks off the show by discussing the "attitude" of the Tampa Bay Buccaneers over the last decade going back to the final seasons under Jon Gruden. He speaks about players in the past that brought attitude and explains how it starts with the offensive line.
Up next, Ian lets you hear the audio from an Instagram video that Gerald McCoy put on his Instagram story. Ian offers his perspective from a former players perspective and explains why it's another example of why McCoy will not be with the Buccaneers in the 2019 season.
All of that and more on this edition of "In The Trenches" and if you have a question for next week's episode, send an email to Ian (IanBeckles@RadioInfluence.com).
Subscribe, Rate, and Review the podcast on Apple Podcasts, Stitcher, Google Play, and TuneIn Radio.
Follow Ian on Twitter @IanBeckles and on Instagram @Ian_Beckles
Check out Ian's other podcasts, The Cannabis Podcast, Hip Hop Happy Hour, Flavor of Tampa Bay and Flava In Ya Ear.
Podcast: Play in new window | Download | Embed