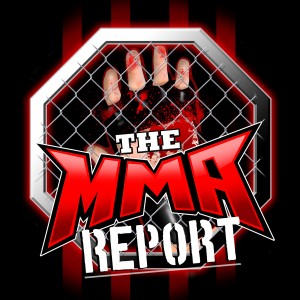 This week on The MMA Report Podcast presented by Roman, Jason Floyd and Daniel Galvan kickoff the show by giving an update on last week's main topic of the various rulesets in mixed martial arts.
Then they get into what happened last weekend at UFC Ft. Lauderdale and Bellator 220. On the UFC card, they hit on Jack Hermansson's controlling victory against Jacare Souza and Greg Hardy securing his first UFC win. On the Bellator card, they discuss Rory MacDonald's post fight comments and Ilima-Lei Macfarlane wanting to give Veta Arteaga a rematch.
Up next is the interview portion of the podcast as you will hear Jason's recent conversations with Brent Primus, Jose Torres and Dustin Lampros. Up first is Primus (51:53), who previews his matchup on Saturday at Bellator Birmingham against Tim Wilde. Next is Torres (1:01:00), who talks about winning his Brave debut and what's next for him. And in the final interview, Lampros (1:15:44) speaks about his fight next week at Shamrock FC 318 against Colton Minister.
Following the interviews, Jason and Daniel preview this weekend's Bellator Birmingham and UFC Ottawa. They discuss the key fights and give you their picks for the top three fights on the UFC fight card. Plus, they discuss a couple of MMA news topics including Daniel Cormier vs. Stipe Miocic II being booked following Brock Lesnar retiring from mixed martial arts competition.
This week's episode of The MMA Report Podcast is presented by Roman. Roman is a one-stop-shop where you can chat with a licensed United States physician who can treat erectile dysfunction and, it safe and appropriate, ship medication right to your door. For a free online visit, go to GetRoman.com/MMAREPORT.
Subscribe, Rate and Review to the The MMA Report Podcast on Apple Podcasts, Stitcher and Google Play.
Follow Jason Floyd on Twitter and Instagram
Follow Daniel Galvan on Twitter
Subscribe to The MMA Report on You Tube for all of Jason's video interviews
Podcast: Play in new window | Download | Embed