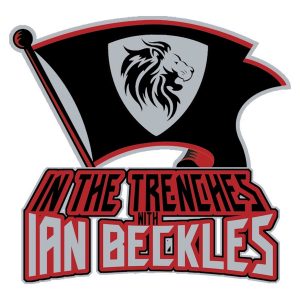 It's NFL Draft Week and former NFL offensive lineman Ian Beckles talks all things draft related from a Tampa Bay Buccaneers perspective.
Before Ian gets to NFL Draft talk, he speaks about watching the 30 for 30 on Junior Seau and his former teammate Reggie Cobb passing away this past weekend from a heart attack.
Up next is the main topic of this week's show, which is this week's NFL Draft. Ian explains how the NFL Draft process seemed much easier when he was drafted, the Oakland Raiders sending their scouts home and drafting talent vs. need.
All of that and more on this edition of "In The Trenches" and if you have a question for next week's episode, send an email to Ian (IanBeckles@RadioInfluence.com).
Subscribe, Rate, and Review the podcast on Apple Podcasts, Stitcher, Google Play, and TuneIn Radio.
Follow Ian on Twitter @IanBeckles and on Instagram @Ian_Beckles
Check out Ian's other podcasts, The Cannabis Podcast and Flava In Ya Ear
Podcast: Play in new window | Download | Embed