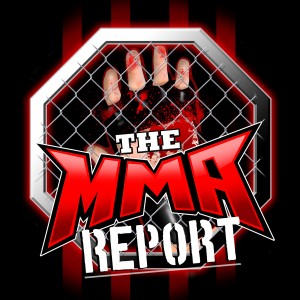 This week on The MMA Report Podcast, Jason Floyd broadcasts from the Mohegan Sun in Uncasville, Connecticut and is joined by Mike Mazzulli, Mike Kimbel, Tyson Chartier, John Crouch and Nolan King.
Jason kicks off the show by discussing the Bellator fights that are coming from the Mohegan Sun and in his first interview on this week's show, you will hear his conversation with ABC President and Mohegan Tribe Department of Athletic Regulations Director Mike Mazzulli (6:03). They discuss various aspects of the regulatory side of MMA including drug testing and recent comments by Wanderlei Silva.
Up next, Jason is joined by Bellator 215's Mike Kimbel (45:01), who previews his matchup against John Douma. Then, Jason chats with manager/coach Tyson Chartier (56:00) about this weekend's Bellator fights and other MMA topics. Following the conversation with Chartier, Jason is joined by another coach as he chats with The MMA Lab head coach John Crouch (1:19:54). And in the final interview of this week's podcast, Jason is joined by MMA reporter Nolan King (1:31:05) to preview this weekend's Bellator and UFC fight cards.
Subscribe, Rate and Review to the The MMA Report Podcast on Apple Podcasts, Stitcher and Google Play.
Follow Jason Floyd on Twitter and Instagram
Follow Daniel Galvan on Twitter 
Subscribe to The MMA Report on You Tube for all of Jason's video interviews
Podcast: Play in new window | Download | Embed