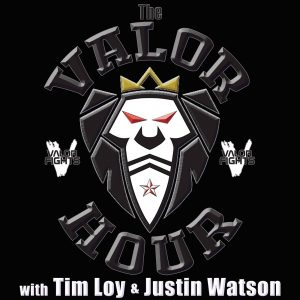 Valor Fighting Challenge 54 will take place on Saturday in Knoxville, Tennessee and get a complete preview of the fight card on this week's episode of The Valor Hour. 
Valor Fighting Challenge matchmaker Tim Loy and Justin Watson are joined by Jeff Hobbs, Mark Laws, Greg Hopkins and Charlie Alexander to preview the entire fight card. Now before they get into previewing the fights, Tim explains why the matchup between You Tubers Andy Warski and Tonka Saw is not taking place on Saturday night at Valor Fighting Challenge 54.
After the guys go through all of the fights that will take place on Saturday in Knoxville, they turn their attention over to the UFC and preview Saturday's UFC Brooklyn card, which will mark the UFC debut on ESPN. They discuss various aspects of the fight card and give their picks for the fights.
Subscribe to The Valor Hour on Apple Podcasts, Stitcher, TuneIn Radio, and Google Play
Podcast: Play in new window | Download | Embed