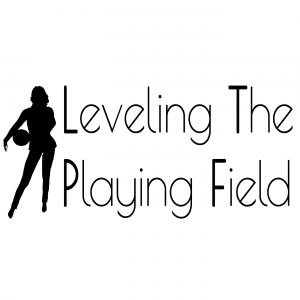 Celeste Bell, the Senior Director, Talent Acquisition for Major League Baseball. is this week's guest on the pod. Celeste's career has been full of twists and turns much like other guests. While in school, Celeste thought she wanted to be an athletic trainer until an internship showed her maybe that wasn't her path. She then had a couple of other internships, including one with the LPGA that lasted a year.
After that, she applied… and applied… and interviewed… and nothing. So, she became a flight attendant… as one does. She keeps interviewing until finally, she landed her first full-time job with the NBA. That job leads her to her next with MLB, where she's worked for the past 10+ years. But wait… that's not all. She's about to make another pivot. It's really an incredible story.
Not only is Celeste a power player in the sports industry but she also gives back. She is on the national board for Play Like a Girl,  a hip, innovative and inspiring resource for women and girls, powered by a creative online network, targeted community outreach and popular live events. Based in Nashville, TN, Play Like a Girl is a 501(c)3 not-for-profit organization dedicated to advancing girls' health and empowerment through the transformative power of sport and physical activity. To accomplish this, Play Like a Girl leverages the collective power of women to deliver early, positive experiences necessary for middle school girls to develop a lifelong passion for active play.
Hope you enjoy this week's show!
This week's episode is presented by the Arizona Office of Tourism. This Spring, follow your favorite baseball teams to Arizona for Cactus League Spring Training, Amazing weather and landscapes, exciting outdoor adventure, incredible food – Arizona is the perfect home base for baseball fans. Plan your spring training getaway at VisitArizona.com/SpringTraining.
You can follow the podcast on Twitter, Facebook, and Instagram at @LTPFPod or check out the website at LTPFPod.com. Bobbi-Sue can be found on Twitter at @BobbiSue. Please send us your comments and thoughts. You can also email us at LTPFPod@gmail.com.
Don't forget to subscribe to the show on Apple Podcasts, Stitcher, TuneIn Radio, and Google Play!
Podcast: Play in new window | Download | Embed