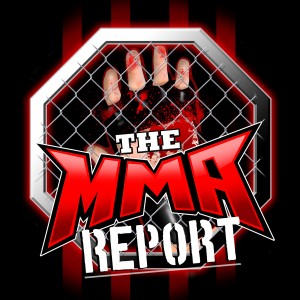 The first UFC event of 2019 will take place on Saturday and get ready for UFC Brooklyn by listening to this week's episode of The MMA Report Podcast as Jason Floyd and Daniel Galvan preview the fight card.
Jason and Daniel breakdown the entire fight card from the flyweight title fight to the preliminary card fights that jumped out to them, which includes Alexander Hernandez vs. Donald Cerrone.
Following their UFC Brooklyn preview, you will hear Jason's conversation with Mario Bautista, Christina Ricker and Taylor Turner. Bautista (38:39) chats with Jason about setting up on short notice to make his UFC debut on Saturday. Ricker (49:46) speaks about her fight on Saturday against Hayley Turner at Valor Fighting Challenge 54 and Taylor (1:04:09) joins the program to discuss her fight on the Valor card against Ashley Samples.
Then to wrap up this week's podcast, Jason and Daniel give their picks for Breakout Fighter of 2019 and discuss various news items including the UFC 234 fight card lineup.
Subscribe to the The MMA Report Podcast on Apple Podcasts, Stitcher and Google Play.
Follow Jason Floyd on Twitter and Instagram
Follow Daniel Galvan on Twitter and Instagram
Subscribe to The MMA Report on You Tube for all of Jason's video interviews
Podcast: Play in new window | Download | Embed