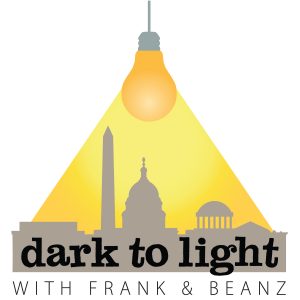 Welcome to our last show of 2018! It has been a fantastic year indeed and we look back at some of the happenings of 2018 with our friend, Vivianna. We talk about
the Nunes memo, North Korea, Saudi Arabia, the mid term elections, pop culture, and more.
At the end of the show, the three of us take some time to go through the things that made our years special.
Frank and I want to thank each and every one of our listeners for taking this fantastic journey with us throughout the year. We are infinitely blessed and forever grateful that we get to walk this journey with you, and we absolutely CAN NOT wait for 2019 to begin.
Here is a list of fun articles about what happened this past year:
Huffington Post: What A Year This Month Has Been (January 2018)
Infoplease's January 2018 List of News Events
NPR: The Top 10 Most Important Political Stories of 2018 As Chosen By Our Readers
This Is Insider: A Royal Wedding Took Place And The World Was Fixated As Prince Harry & Meghan Markle Say "I Do"
MSN: The Biggest News Stories of 2018 
US News & World Report: Top 10 Google Searches of 2018
The Mercury News: Names We Won't Forget: Famous People Who Died in 2018
Follow Tracy Beanz on Twitter and subscribe to her YouTube channel!
Follow Frank on Twitter, subscribe to his YouTube channel, and follow his solo podcast, Quite Frankly!
Subscribe to Dark To Light With Frank & Beanz on Apple Podcasts, Stitcher, TuneIn Radio, and Google Play!
Podcast: Play in new window | Download | Embed