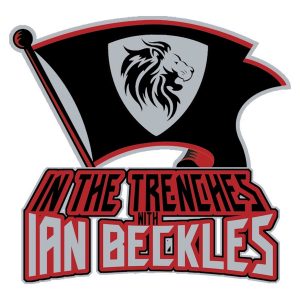 The Tampa Bay Buccaneers season ended on Sunday with a two-point loss against the Atlanta Falcons and on this episode of "In The Trenches," Ian Beckles recaps the game and the Buccaneers decision to fire head coach Dirk Koetter.
Ian discusses the difference between the Buccaneers in the first half and second half of the game on Sunday and how the Buccaneers failed to put together a complete game throughout this season.
And of course, he will discuss the head coaching position and who could potentially be the next coach for this team. Plus, he tells an incredible story about Lawrence Dawsey securing a $100,000 bonus in the final game of the season when they played together in Tampa Bay.
All of that and more on this edition of "In The Trenches" and if you have a question for next week's episode, send an email to Ian (IanBeckles@RadioInfluence.com).
Subscribe, Rate, and Review the podcast on Apple Podcasts, Stitcher, Google Play, and TuneIn Radio.
Follow Ian on Twitter @IanBeckles and on Instagram @Ian_Beckles
Check out Ian's other podcasts, The Cannabis Podcast Powered by Trulieve and Flava In Ya Ear
Podcast: Play in new window | Download | Embed