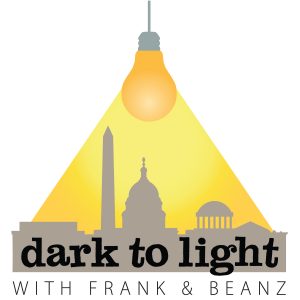 It's the last episode of the "Dark to Light" podcast with Frank and Beanz before Christmas 2018 and they are joined by a special guest! Beanz' daughter Vivianna joins the broadcast (and her son says hi, too!) as they spend time to start going over the curious case of General Michael Flynn and what it could all mean. They talk about the shift in President Donald Trump's foreign policy, its pro's, it's possible cons, and what it all means.
We get some talk about Constitutional history, some back and forth between Viv and Frank about immigration and the way our government is SUPPOSED to function as well as who may be a good candidate to take the ball from President Trump in 2024.
After that, they move on to the funding for the wall and end the episode with some further foreign policy theorizing, and a "Merry Christmas" wish for the audience!
Don't miss this peaceful edition of the "Dark to Light" Podcast and have a wonderful and joyous holiday season!!!!
Follow Tracy Beanz on Twitter and subscribe to her YouTube channel!
Follow Frank on Twitter, subscribe to his YouTube channel, and follow his solo podcast, Quite Frankly!
Subscribe to Dark To Light With Frank & Beanz on Apple Podcasts, Stitcher, TuneIn Radio, and Google Play!
Podcast: Play in new window | Download | Embed