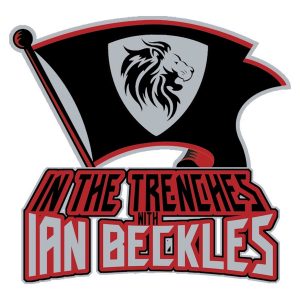 On this episode of "In The Trenches," former Tampa Bay Buccaneers offensive Ian Beckles gives his thoughts on what he saw yesterday in the Buccaneers defeat in Arlington, Texas against the Dallas Cowboys.
Ian breaks down why he believes the Buccaneers are not a well coached football team, how Jameis Winston did not play well yesterday, the delay of game penalties and the lack of chemistry between Winston and Desean Jackson.
All of that and more on this edition of "In The Trenches" and if you have a question for next week's episode, send an email to Ian (IanBeckles@RadioInfluence.com). 
Subscribe, Rate, and Review the podcast on Apple Podcasts, Stitcher, Google Play, and TuneIn Radio.
Follow Ian on Twitter @IanBeckles and on Instagram @Ian_Beckles
Check out Ian's other podcasts, The Cannabis Podcast Powered by Trulieve and Flava In Ya Ear
Podcast: Play in new window | Download | Embed