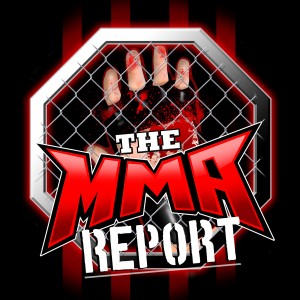 This week on The MMA Report Podcast, Jason Floyd and Daniel Galvan get the show kicked off by discussing what happened on Tuesday with former UFC light heavyweight champion Jon Jones and the comments made by California State Athletic Commission Executive Director Andy Foster.
Jason and Daniel discuss how one of the CSAC commissioners mentioned Jones participating in the Voluntary Anti-Doping Association drug testing program for multiple months, what this could mean for the United States Ant-Doping Agency, and what stuck out to them about the comments Foster made to MMA Fighting.
Following their discussion on that, they move onto what happened last weekend at UFC 231. They give their thoughts on the fights and discuss which fight they would like to see next for UFC featherweight champion Max Holloway. Then it's the interview portion of the show as Jason has conversations with Michael Chandler, Zak Ottow and Adam Milstead.
After the interviews, Jason and Daniel preview this week's Bellator 212, UFC on FOX 31 and Bellator 213. They breakdown the fight cards, which fights have them the most interested, and the betting odds for the fights. And finally, they wrap up the show by discussing various news items in MMA including the Bellator card on January 26.
Subscribe to the The MMA Report Podcast on Apple Podcasts, Stitcher and Google Play.
Podcast: Play in new window | Download | Embed