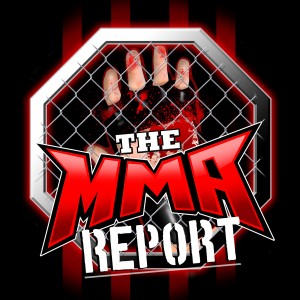 In this episode of The MMA Report Podcast, Jason and Daniel discuss the top headlines in MMA headlines over the last week including the bad scorecards last weekend at the UFC event in Las Vegas.
In addition to discussing the top headlines in the sport, the guys discuss the list posted by ESPN on the Top 25 fighters under the age of 25 and preview this week's Bellator 253 and UFC 255.
This episode of The MMA Report Podcast is sponsored by Roman and FuboTV. Go to GetRoman.com/MMAREPORT to get $15 off your first order of ED treatment, a FREE online visit, and FREE two-day shipping. FuboTV is offering our listeners a free trial AND 15% off your first month by going to fubotv.com/MMAREPORT. There are no contracts and you can cancel anytime.
Subscribe, Rate, and Review to the show on Apple Podcasts, Stitcher iHeartRadio, Spotify, TuneIn, and Google Podcast.
Follow Jason Floyd on Twitter and Instagram
Follow Daniel Galvan on Twitter
Subscribe to The MMA Report on YouTube for all of our original video content.
Podcast: Play in new window | Download | Embed