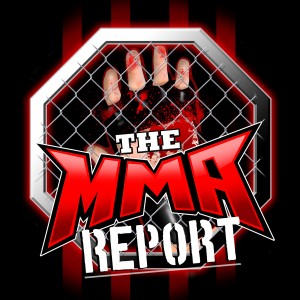 Jason and Daniel take a look back at what happened last weekend at UFC 270, preview Saturday's Bellator 273, give your their WTF MMA stories of the week and discuss Jake Paul trolling Dana White and the UFC ownership.
In addition to those topics, Jason has four fighter interviews as he speaks with UFC 270 winner Matt Frevola (starts at 30:26), Bellator 273 fighter Sullivan Cauley (starts at 51:58), CES MMA bantamweight champion Jay Perrin (starts at 1:15:26), and UFC veteran Zak Ottow (starts at 1:47:33).
Thanks for downloading and listening to this episode of The MMA Report Podcast and if you like what you heard, we would appreciate leaving a rating and review on Apple Podcasts.
Subscribe, Rate, and Review to the show on Apple Podcasts, Stitcher iHeartRadio, Spotify, TuneIn, and Google Podcast.
Follow Jason Floyd on Twitter and Instagram
Follow Daniel Galvan on Twitter
Subscribe to The MMA Report on YouTube for all of our original video content.
Podcast: Play in new window | Download | Embed