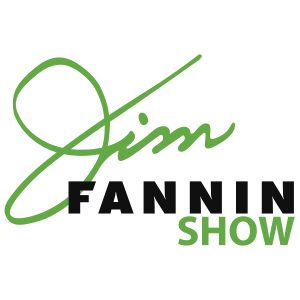 We all have our mountains to climb. Some seek the "world's best" moniker where iconic athletes reside, while others trek the competitive, business landscape to find their fortune.
If you have abnormal dreams, you must think in an abnormal way.
If you have the talent to ascend to the highest peak of performance, you will inevitably need to scale the intimidating "Wall of Scrutiny." Here, you will be exposed to all your competitors, team members, naysayers, pundits, critics, and skeptics. Even your family and friends will have an unsolicited opinion about your performances. If your self-esteem (what you think other people think about you) is low, your discipline and focus will plummet and your climb to the top will be short-lived.
This episode of the Jim Fannin Show spotlights the mindset required to reach the formidable apex of peak performance in the most competitive situations, conditions and circumstances. Reaching your ultimate dream or vision is NOT easy. However, I look forward to providing a Sherpa's take on the ins and outs of successful mountain climbing.
This week, you'll learn:
The lesson Heavyweight Boxing Champion Deontay Wilder learned during his title fight this past weekend
My take on three professional sports coaches that were recently fired
The tactics my clients have used to shut out and bypass the negative effects of criticism, gossip and scrutiny
How Denver Nuggets center Nikola Jokic pulled his team into the Zone and to the top of the NBA Western Conference
The reason that consuming too much negative news makes you more likely to overspend, overeat and skip workouts
The incredible story of a 90-year old businessman who gave away "two briefcases" full of checks to victims of the California wildfires, totaling $1.1 million in donations
How special guest and HR expert Rob Wilson of Employco, USA prepares companies and their employees for a great 2019 (For a free HR consultation, email Rob at robwilson@employco.com)
Finally, we stop by the Zone Café and send you out to your greatest week ever!
Be in the Zone™!
If you have questions, comments, or something you want us to cover during our "Ask Jim" segment, you can email Jim directly and we'll cover it on next week's show!
Don't forget to order Jim's new book, "The Blueprint: A Proven Plan For Successful Living" now at Amazon.com!
Ready to see results in every major area of your life in just 7-10 days? Get Jim's 90-Second Rule™ program, consisting of 6-hours of audio, write-able workbook and video. Click here: 90-second-rule
Make sure to follow Jim Fannin on Twitter and Facebook as well!
Check out more episodes of The Jim Fannin Show on Radio Influence!
Subscribe to the Jim Fannin Show on Apple Podcasts, Stitcher, Google Play, and TuneIn Radio and don't forget rate and review the show!
Podcast: Play in new window | Download | Embed