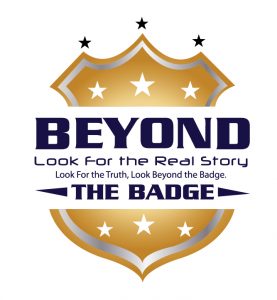 This week on Beyond The Badge, law enforcement analyst Vincent Hill discusses the new indictment of murder former female Dallas officer Amber Guyger faces. As you recall, Guyger shot and killed a man in an apartment she believed to be hers. This case is different from the situations that Jason Van Dyke faced in Chicago and Roy Oliver faced in Balch Springs, TX, both of whom were convicted of murder after officer involved shootings.
Then, Vincent compares the shooting of EJ Bradford in Alabama to the shooting of Richard Black, a 73 year old white veteran in Colorado, shot in his own home by police. Why is the narrative different? Why didn't this story get national coverage when the situation is essentially the same? How did the community in Colorado view things totally different?
Also, Vincent shares a ridiculous story about a "racist" Christmas Tree in Minneapolis.
Support for Beyond The Badge comes from Audible, who proudly present "Evil Has A Name: The Untold Story of the Golden State Killer Investigation." For more than 40 years, the depraved monster who preyed on Californians from 1975 to 1986 was known by many aliases: "The East Area Rapist," "The Original Night Stalker," and "The Visalia Ransacker." On April 24, 2018, authorities arrested 72-year-old Joseph James DeAngelo based on DNA evidence linked to the crimes. With a suspect now behind bars, could it be that Evil finally had a name? Delivering all-new details about the investigation and a stunning final act to the events of Michelle McNamara's haunting bestseller, "I'll Be Gone in the Dark," forensic criminologist Paul Holes and retired FBI profiler Jim Clemente reveal the unbelievable true story behind the capture of the suspected Golden State Killer. "Evil Has A Name: The Untold Story of the Golden State Killer Investigation" only on Audible. Listen now at Audible.com/EVILBEYONDTHEBADGE or text EVILBEYONDTHEBADGE to 500 500.
Subscribe to the show on Apple Podcasts, Stitcher, TuneIn Radio, and now Google Play!
Follow Vincent on Twitter @VincentHillTV for more information on the show and to find out his next television appearance.
Podcast: Play in new window | Download | Embed