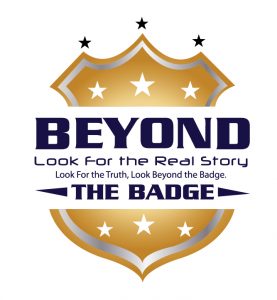 This week on Beyond The Badge, law enforcement analyst Vincent Hill discusses the shooting Monday at Mercy Hospital in Chicago, which claimed the live of a cop and two other victims before the gunman turned the gun on himself. This tragic situation was as a result of a domestic violence issue. This is a major issue in our culture and people need to seek help if they or someone they know deals with it.
Then, there was a class action lawsuit filed in Michigan 600 black state trooper applicants who say the civil service exam is racially biased to cause them to fail.
Finally, there's a new documentary about Deputy Kyle Dinkheller, who was shot and killed in 1998 during a traffic stop. How does it relate to the age of social media we're in today?
Vincent hits on all of that and more on this week's episode of Beyond The Badge!
Support for Beyond The Badge comes from Audible, who proudly present "Evil Has A Name: The Untold Story of the Golden State Killer Investigation." For more than 40 years, the depraved monster who preyed on Californians from 1975 to 1986 was known by many aliases: "The East Area Rapist," "The Original Night Stalker," and "The Visalia Ransacker." On April 24, 2018, authorities arrested 72-year-old Joseph James DeAngelo based on DNA evidence linked to the crimes. With a suspect now behind bars, could it be that Evil finally had a name? Delivering all-new details about the investigation and a stunning final act to the events of Michelle McNamara's haunting bestseller, "I'll Be Gone in the Dark," forensic criminologist Paul Holes and retired FBI profiler Jim Clemente reveal the unbelievable true story behind the capture of the suspected Golden State Killer. "Evil Has A Name: The Untold Story of the Golden State Killer Investigation" only on Audible. Listen now at Audible.com/EVILBEYONDTHEBADGE or text EVILBEYONDTHEBADGE to 500 500.
Subscribe to the show on Apple Podcasts, Stitcher, TuneIn Radio, and now Google Play!
Follow Vincent on Twitter @VincentHillTV for more information on the show and to find out his next television appearance.
Podcast: Play in new window | Download | Embed