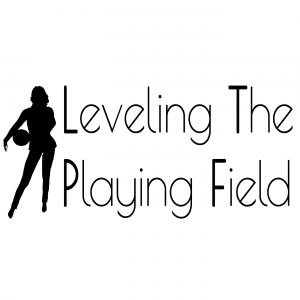 Happy Thanksgiving everyone! On this week's show, Bobbi-Sue talks about some of the things/people she's grateful for and she geeks out about the new planner she ordered for 2019. This is our first multi-guest episode and for really good reason. The co-founders of Asiya, Fatimah Hussein and Jamie Glover, join Bobbi-Sue to talk about the company they started to provide women with sports hijabs. Both women have fascinating backgrounds and by chance came together to create a company that has an immediate impact on young girls and women who want to participate in sport but maintain their modest belief system. We learn a lot about the barriers to participation in sport for Muslim women and girls through their story. In addition, we learn how we can help open more opportunities for young Muslim girls to participate by sponsoring athletes through their company. Also, the women are sharing something special with all of you so listen all the way to the end.
Make sure to check out one of our newest sponsors, Sustain Natural. They're committed to solving this problem. Sustain Natural is a one-stop-shop for "vagina-friendly" products including condoms, lube, tampons and more. What do they mean by vagina-friendly? They mean organic, vegan, fair-trade, sustainably-made, and, of course, free of synthetic ingredients commonly found in some other brands. Right now, listeners of Leveling The Playing Field can get 20% off your first one time order and free shipping when you sign-up at SustainNatural.com and use code LTPF at checkout.
Zola, the wedding company that will do anything for love, is reinventing the wedding planning and registry experience to make the happiest moment in couples' lives even happier. Zola takes the stress out of wedding planning with free wedding websites, your dream wedding registry, affordable save the dates and invitations, and easy-to-use planning tools conveniently allowing you to manage everything online and in one place saving so much time for couples. To start your free wedding website and also get $50 off your registry on Zola, go to ZOLA.com/LEVELING.
You can follow the podcast on Twitter, Facebook, and Instagram at @LTPFPod or check out the website at LTPFPod.com. Bobbi-Sue can be found on Twitter at @BobbiSue. Please send us your comments and thoughts. You can also email us at LTPFPod@gmail.com.
Don't forget to subscribe to the show on Apple Podcasts, Stitcher, TuneIn Radio, and Google Play!
Podcast: Play in new window | Download | Embed