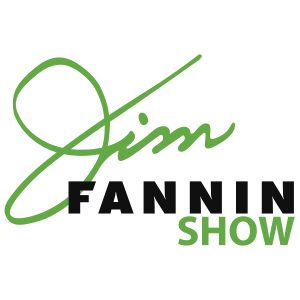 This week on The Jim Fannin Show, you're invited to join me on a seven-day diet. No…I'm not talking about some trendy weight loss plan. I'm talking about a mental diet! We're going to look at the ways we invest our time, thoughts and energy and scale back the unwanted and unneeded waste over the next week.
The best in the world don't achieve their success by jamming their calendars with more meetings and commitments. Nor do they let their minds run amok engaging in idle gossip and or drift aimlessly through each day without focus.
The good news is that you can change a lot in seven days. This week's show is about the steps to achieving more in your life with less thought, effort and hard work.
In this episode you'll learn:
• How the Zone mindset of peak performance requires less thought.
• Why putting yourself first this week will positively impact your friends, family and co-workers.
• The reason to pick up and call an old coach or mentor.
• Why I gave away something special that I'd carried with me around the world for the past 40 years.
• The incredible story of the customers who buy all available donuts each morning at Donut City in south Los Angeles.
In our newest segment, Zone Tip Du Jour, you'll be challenged to notice something new about your own neighborhood and how and why this will positively impact your life. (Each week you'll receive a concrete tip or two to attract the Zone to be your genuine, authentic best self.)
Plus, we enter the Zone Café to expand your mindset and exit with the first steps to living your best week ever.
Make sure to check out the Blinkist app. Blinkist is the only app that takes thousands of the best-selling nonfiction books and distills them down to their most impactful elements, so you can read or listen to them in under 15 minutes, all on your phone. Over 7 million people are using Blinkist everyday to glean the insights they need to become their best selves. Right now, for a limited time Blinkist has a special offer just for our audience. Go to Blinkist.com/Fannin to start your free 7 day trial. You can cancel any time. That's Blinkist.com/Fannin.
Be in the Zone™!
If you have questions, comments, or something you want us to cover during our "Ask Jim" segment, you can email Jim directly and we'll cover it on next week's show!
Don't forget to order Jim's new book, "The Blueprint: A Proven Plan For Successful Living" now at Amazon.com!
Ready to see results in every major area of your life in just 7-10 days? Get Jim's 90-Second Rule™ program, consisting of 6-hours of audio, write-able workbook and video. Click here: 90-second-rule
Make sure to follow Jim Fannin on Twitter and Facebook as well!
Check out more episodes of The Jim Fannin Show on Radio Influence!
Subscribe to the Jim Fannin Show on Apple Podcasts, Stitcher, Google Play, and TuneIn Radio and don't forget rate and review the show!
Podcast: Play in new window | Download | Embed