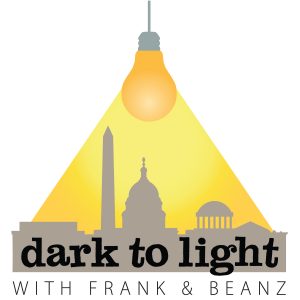 On today's episode of "Dark to Light" Frank and Tracy Beanz explore a myriad of topics. First, they talk about the #WalkAwayMarch on Washington being held next weekend in DC. Then, they move into voter sentiment, early returns, and what that means for the country. Have you gotten the NPC meme? Frank and Beanz talk seriously about why it works, what it is, and how it has effected people, and move in to some important developments.
Switching it up a bit, Frank takes the lead on the FinCEN indictment and arrest, and Beanz lends some perspective about it in regards to the James Wolfe case, Andrew Weissman, the Special Counsel, and more. After that, they discuss a new Politico article that warns about the report due out from Mueller, and tempers the excitement for the left a little bit, and they end the show with a special shout out to Beanz little treasure, Helga, who has election inspirations for 2020.
Don't miss this packed episode of the "Dark to Light Podcast"
Follow Tracy Beanz on Twitter and subscribe to her YouTube channel!
Follow Frank on Twitter, subscribe to his YouTube channel, and follow his solo podcast, Quite Frankly!
Subscribe to Dark To Light With Frank & Beanz on Apple Podcasts, Stitcher, TuneIn Radio, and Google Play!
Podcast: Play in new window | Download | Embed