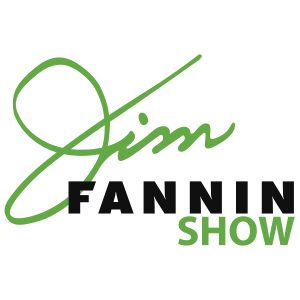 For the most part, we expect to be rewarded for top notch performance. Get all the answers right on a test? Then you'll expect an A+. Sell the most in the division? You'll expect a bonus.
However, that's not always how life works! Just ask Ryan Lidge, who's first year as a professional baseball player took him to nine different teams, playing for different coaches, in different leagues, in different parts of the country.
In this candid conversation, we unpack real examples of using the elements of S.C.O.R.E.® (Self-discipline, Concentration, Optimism, Relaxation and Enjoyment) in real world situations, from an abrupt trade to another part of the country to working for a boss that gives little to no feedback. The big idea of this episode of The Jim Fannin Show is that to be successful, you must "manage you," and we walk you through how to do that on a practical, day-to-day level.
In this episode you'll learn:
• Why simplifying systems and "doing more with less" resulted in six touchdowns in a single game for Chicago Bears quarterback Mitch Trubisky.
• Why Spanx founder and billionaire Sara Blakely reaffirms that "negative self-talk" is the #1 barrier to success.
• The "X Factor" element during a captivating week of baseball where the Milwaukee Brewers, Chicago Cubs, Colorado Rockies and Los Angeles Dodgers were all facing "win or go home" situations.
• The incredible reason Neijae Graham-Henries, a seven-year-old girl in Philadelphia, is the world's youngest certified barber on a mission to spread positivity and community service.
Finally, we stop by the Zone Café and send you out as a closer to have the best week ever!
This episode of the Jim Fannin Show is brought to you by Vivid Seats. Vivid Seats is an online event ticket marketplace dedicated to providing fans of live entertainment with experiences that last a lifetime. Go to the App Store or Google Play and download the Vivid Seats app. Enter promo code INFLUENCE to receive 10% off your first purchase with Vivid Seats.
Also, make sure to check out the Blinkist app summarizes 2500+ bestselling nonfiction books into packs key insights that you can read or listen to in just 15 minutes. Over 7 million people are using Blinkist everyday to glean the insights they need to become their best selves. Right now, for a limited time Blinkist has a special offer just for our audience. Go to Blinkist.com/Fannin to start your free 7 day trial. You can cancel any time. That's Blinkist.com/Fannin.
Be in the Zone™!
If you have questions, comments, or something you want us to cover during our "Ask Jim" segment, you can email Jim directly and we'll cover it on next week's show!
Don't forget to order Jim's new book, "The Blueprint: A Proven Plan For Successful Living" now at Amazon.com!
Ready to see results in every major area of your life in just 7-10 days? Get Jim's 90-Second Rule™ program, consisting of 6-hours of audio, write-able workbook and video. Click here: 90-second-rule
Make sure to follow Jim Fannin on Twitter and Facebook as well!
Check out more episodes of The Jim Fannin Show on Radio Influence!
Subscribe to the Jim Fannin Show on Apple Podcasts, Stitcher, Google Play, and TuneIn Radio and don't forget rate and review the show!
Podcast: Play in new window | Download | Embed