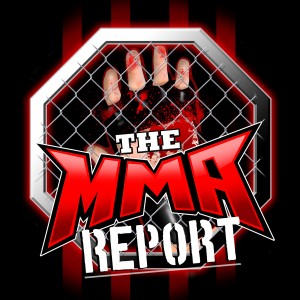 A lot of things have happened in MMA since last week's podcast from Jon Jones receiving his sanction from USADA to Conor McGregor and Khabib Nurmagomedov taking part in a pre-fight press conference and Jason Floyd and Daniel Galvan give their opinions on all things MMA on this week's The MMA Report.
The guys get the show kicked off by discussing Jon Jones receiving a reduced sanction from USADA over his pre-fight drug test last July prior to his fight against Daniel Cormier. Jason and Daniel explained their surprise in this sanction, the comments made by Jones' manager Malki Kawa earlier this week, and explain why Cormier should be nervous about Jones getting the matchup with Brock Lesnar over him.
Then they get into what happened last Thursday in New York City at the UFC 229 press conference. From Conor McGregor doing his research on people in the Khabib Nurmagomedov camp to the promotion of McGregor's whiskey, Jason and Daniel hit on multiple aspects of this press event. Up next, they recap what happened at UFC Sao Paulo and Bellator 205. Find out which performances on these fight cards stuck out to them and why they enjoyed watching both of these events.
Following the recaps of those events, it's the interview portion of this week's show as Jason chats with Douglas Lima and Aaron Pico about their fights on Saturday night at Bellator 206. Upon the conclusion of the interviews, they preview Bellator 206 and wrap up the show by doing their weekly Buy/Sell segment.
This episode of The MMA Report Podcast is brought to you by Vivid Seats. Vivid Seats is an online event ticket marketplace dedicated to providing fans of live entertainment with experiences that last a lifetime. Go to the App Store or Google Play and download the Vivid Seats app. Enter promo code INFLUENCE to receive 10% off your first purchase with Vivid Seats.
Follow The MMA Report on Twitter and Facebook
Subscribe to the podcast on Apple Podcasts, Stitcher and Google Play
Podcast: Play in new window | Download | Embed