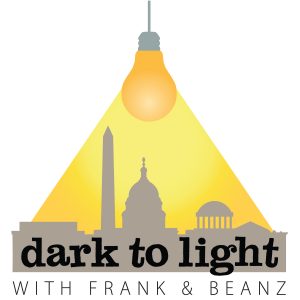 On today's episode of "Dark to Light," Frank and Beanz engage in all sorts of conversation. We dive right in with the Mueller investigation. Beanz talks about the fact that the "Good guy" theory is slowly seeming to go by the wayside even though there are still many unanswered questions, and then they dig into the pending "Rebuttal" document that Rudy Giuliani is working on. Frank and Beanz have a quick conversation about political strategy, and why conservatives tend to argue a bit more amongst themselves, how the left is able to use that to their advantage, and how the right may begin to.
From there, they go right into Bruce Ohr, his testimony on the hill, the media leaks, what is real and what is fake, and what the entry of Mueller bulldog Andrew Weissman may mean, and then a bit of a personal discussion about the hardships of living in NY and how the Democratic candidates for Governor in the state are causing yet another exodus. To begin the second half, Dianne Feinstein and her role in releasing the Simpson testimony, how Simpson likely perjured himself, and to close, Beanz reads some of the latest John Solomon article and posits with Frank about it's origins, its importance, and what it may mean.
FYI, Frank is flying solo next week as Tracy Beanz attends some super secret meetings, and PLEASE head over to iTunes if you are an Apple user and rate and review the show (kindly)
Until next week…….
Links We Talked About
Solomon on Russia and Papadoupoulos
Follow Tracy Beanz on Twitter and subscribe to her YouTube channel!
Follow Frank on Twitter, subscribe to his YouTube channel, and follow his solo podcast, Quite Frankly!
Subscribe to Dark To Light With Frank & Beanz on Apple Podcasts, Stitcher, TuneIn Radio, and Google Play!
Podcast: Play in new window | Download | Embed