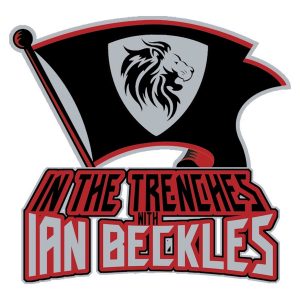 The NFL regular season starts on Thursday and the Tampa Bay Buccaneers will kick off their season on Sunday in New Orleans. Get ready for the start of the season by listening to former NFL offensive lineman Ian Beckles discuss all things NFL on this episode of In The Trenches.
Ian kicks off the show by discussing the contracts signed by Odell Beckham, Khalil Mack and Aaron Donald. Then he gets into the Cleveland Browns and Josh Gordon. Now if you have been listening to In The Trenches the past couple of weeks, Ian has talked about how much he has enjoyed watching the show and he tells you which Browns assistant coach he truly enjoys.
Up next, Ian starts his preview of Sunday's Buccaneers vs. Saints game. Ian recalls his experience playing in New Orleans and dealing with the crowd noise. He explains how this could be an issue for the offensive line, especially if the team has to play a backup left tackle on the offensive line. He also speaks on the play of Buccaneers defensive end Noah Spence and breaks down the Saints roster.
All of that and much more on this episode of In The Trenches. If you have a question for next week's podcast, send Ian an email (IanBeckles@RadioInfluence.com) and be sure to check out the In The Trenches sponsors DraftKings and MyBookie.
For the season opener, DraftKings is hosting a fantasy football contest that is $10 to enter and has a ONE MILLION DOLLAR top prize! BUT for a limited time only, if you sign up with code BECKLES today, DraftKings will give you a FREE entry with your first deposit!
Visit MyBookie today and for In The Trenches listeners, they will match your first deposit 100% up to $1000 and and don't forget to use the promo code (TRENCHES) when creating your account to claim the bonus.
Subscribe, Rate, and Review the podcast on Apple Podcasts, Stitcher, Google Play, and TuneIn Radio.
Follow Ian Beckles on Twitter: @IanBeckles
Podcast: Play in new window | Download | Embed