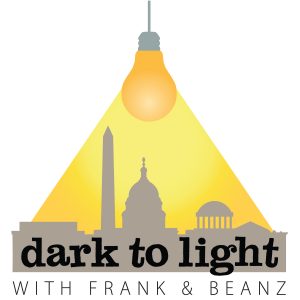 On today's episode of "Dark to Light," Frank and Beanz go through a nice round up of what has happened this week in the news. We start with a recap of the Manafort trial, what has happened there, and how the media is going to the court to release the jurors names. Then, we move to the horrible New Mexico "terror" camps and Judge Sarah Backus releasing the suspects back into society, which brings up the larger issue about immigration and refugees entering the country. Next, the gay bakers of the Masterpiece Cake Shop in Lakewood, CO are being attacked again. This time, it's the Satanists and transgendered folks who are having their birthday party.
We conclude with banter on John Brennan's security clearance being revoked, the question of his "First Amendment" rights being infringed, the firing of Peter Strzok, and finally some thoughts about George Papadopolous, the Special Counsel Investigation, and the shifting of his wife's media appearances.
Don't miss this weeks "Dark to Light"! We are sure by the end you will be saying "I can feel it in my plums" 🙂
Also, we referenced Rosie during the show this week. Check out her Twitter page!
Follow Tracy Beanz on Twitter and subscribe to her YouTube channel!
Follow Frank on Twitter, subscribe to his YouTube channel, and follow his solo podcast, Quite Frankly!
Subscribe to Dark To Light With Frank & Beanz on Apple Podcasts, Stitcher, TuneIn Radio, and Google Play!
Podcast: Play in new window | Download | Embed