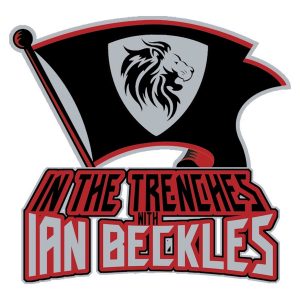 Why is the NFL preseason important? Former NFL offensive lineman Ian Beckles answers this question on this episode of In The Trenches.
After he explains why preseason football is important and discussing the injury suffered by New York Giants running back Saquon Barkley, he tells you why joint practices between NFL teams in the preseason is a good thing.
Then he gets into what happened between the Buccaneers and the Titans this past Saturday night in Nashville. Ian goes into detail on what he's seeing with the Buccaneers, his expectations, and offensive coordinator/wide receivers coach Todd Monken calling plays in the preseason.
Also on this week's podcast, Ian answers listener submitted questions and if you have a question for Ian on future episodes, send him an email (Ian@RadioInfluence.com) and he will answer it on the show.
Subscribe, Rate, and Review the podcast on Apple Podcasts, Stitcher, Google Play, and TuneIn Radio.
Follow Ian Beckles on Twitter: @IanBeckles
Podcast: Play in new window | Download | Embed