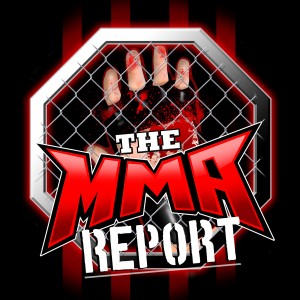 On this week's podcast, Jason and Daniel recap what happened this past Sunday at UFC Fight Night 134 and preview Saturday's UFC on FOX 30.
Before they get into those fights cards, Jason and Daniel discuss a tweet that was recently sent about will MMA managers support a fighter union. Jason brings us how much NFL agents make off a players contract and whether or not he believes a fighters union could come to MMA.
Up next is the recap of Sunday's UFC Fight Night 134, which was headlined by Anthony Smith defeating former UFC light heavyweight champion Mauricio "Shogun" Rua by knockout. Along with recapping the main event, Jason and Daniel tell you what stuck out to them about this fight card and how the UFC should avoid thirteen fight card.
Following their recap of UFC Fight Night 134, they discuss what happened last Thursday at PFL 4 and then they get into their preview of UFC on FOX 30. They talk about why they are "all-in" on this event, the best fights of the fight card, and could the main event produce the next title challenger in the UFC lightweight division.
After previewing UFC on FOX 30, it's time for the weekly Buy/Sell segment as they discuss four MMA topics and then they wrap up this week's show by discussing an article that was recently posted about how DAZN monthly fee is double of ESPN+.
Thanks for listening to this week's podcast and be sure to subscribe, rate, and review the podcast.
Follow The MMA Report on Twitter and Facebook
Subscribe to the podcast on Apple Podcasts, Stitcher and Google Play
Podcast: Play in new window | Download | Embed