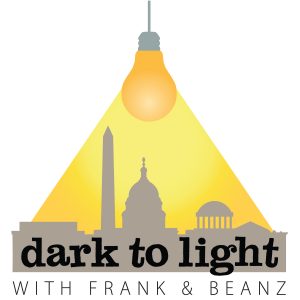 On this week's episode of "Dark to Light," Frank & Beanz are BACK after an unfortunate technical hiatus and they spend some time this show reflecting on the Tony Podesta immunity deal in the Paul Manafort case, the pulse of the country in terms of it's implications, as well as the Special Counsel. They talk for a bit about the emotional roller coaster folks are feeling as well as the inherent double standard we seem to see with our justice system.
In the second half, they address the issue on "The View" with Whoopi Goldberg and Judge Jeanine, and speak for a bit about Julian Assange and the apparent push to seize him from the embassy. Right before the close, a NYTimes story breaks about Michael Cohen secretly recording Trump, and Beanz brings her inquisitive investigative perspective, while Frank brings his "culture" take. They close on a lighter note, and are excited to be back!
Follow Tracy Beanz on Twitter and subscribe to her YouTube channel!
Follow Frank on Twitter, subscribe to his YouTube channel, and follow his solo podcast, Quite Frankly!
Subscribe to Dark To Light With Frank & Beanz on Apple Podcasts, Stitcher, TuneIn Radio, and Google Play!
Podcast: Play in new window | Download | Embed