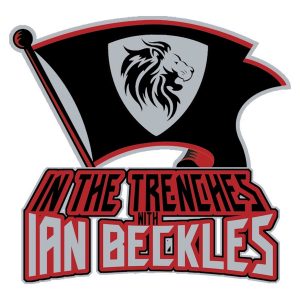 This week's episode of In The Trenches presented by Hess Spinal, former Tampa Bay Buccaneers offensive lineman Ian Beckles has a question for you: Will Jameis Winston be on the side Of Raymond James Stadium?
It was revealed on Monday by Greg Auman of the Tampa Bay Times that two of the four player murals on Raymond James Stadium have gone up and they are of Lavonte David and Cameron Brate. With two slots remaining, Ian wonders whether or not the Bucs will put Winston on the stadium after his off the field issues.
Also on this week's podcast, Ian talks about how he was watching last year's AFC title game between the New England Patriots and Jacksonville Jaguars. Ian tells you how watching them game makes you realize how the Buccaneers need to have play makers to make the next step as a team.
All of that and much more on this week's episode of "In The Trenches" and if you have a question for next week's podcast, send an email to Ian (IanBeckles@RadioInfluence.com).
Subscribe, Rate, and Review the podcast on Apple Podcasts, Stitcher, Google Play, and TuneIn Radio.
Follow Ian Beckles on Twitter: @IanBeckles
Podcast: Play in new window | Download | Embed