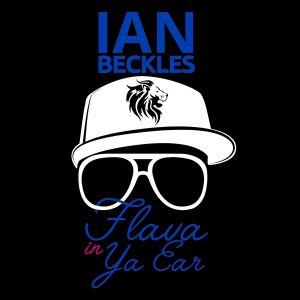 This week on Flava In Ya Ear, Ian Beckles gets into the latest story involving the new NFL Anthem Policy for the upcoming season and gives his take on what happened early this week in Finland with President Donald Trump.
Before Ian hits on those topics, he talks about the World Series of Poker that has been going on in Las Vegas. He talks about his colleague at 102.5 The Bone, Roger playing in the tournament and finishing in the top 50.
Up next, Ian touches on the ESPY's and tells you what he liked about the award show. Then it's on to the latest in the NFL anthem policy story. By now, you have likely seen the news about what the Miami Dolphins plan to do if players do not follow the policy and Ian gives his thoughts on the situation.
Now before Ian goes into the actions by President Trump earlier this week, he talks about watching the 2000's documentary on CNN and the amount of sales Amazon saw earlier this week on Prime Day. On the 2000's documentary, Ian talks about some of the shows he just never watched that aired during the 2000's and tells you the unbelievable number of sales Amazon had this week.
Finally, Ian wraps up this week's podcast by discussing the comments President Trump said this week in Finland while visiting with Russian President Vladimir Putin. Ian talks about the fallout from Trump's words and how pro and anti Trump supports have reacted to what happened.
All of that and much more on this week's episode of "Flava In Ya Ear" and this week's podcast is brought to you by Ting Mobile. For Flava In Ya Ear listeners, get $25 off your bill or $25 off a new phone in the Ting Shop at ianbeckles.ting.com.
Follow Ian Beckles on Twitter and on Facebook.
For more information as to what Ian is up to, check out DignitaryRadio.com.
Subscribe to the show on Apple Podcasts, Stitcher, TuneIn Radio, and now on Google Play! 
Podcast: Play in new window | Download | Embed