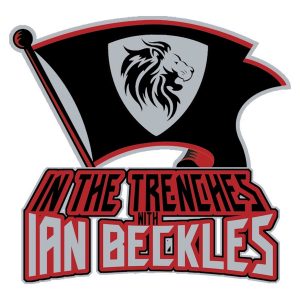 This week on "In The Trenches" presented by Hess Spinal, Ian Beckles continues to get you ready for the upcoming NFL season as he speaks on various topics heading into training camps including which quarterbacks are heading into a critical year with their respective teams.
Up first on this week's podcast, Ian hits on the upcoming season of HBO's Hard Knocks. This season will feature the Cleveland Browns and Ian gives his take on some of the players that will be featured on the show including quarterback Baker Mayfield and wide receiver Josh Gordon.
After discussing Hard Knocks, Ian hits on a listener question about Tampa Bay Buccaneers quarterback Jameis Winston and this leads Ian into which quarterbacks are in a critical year. Find out which quarterback tops the list for Ian and he talks about other quarterback related issues around the league including the current contract situation with Green Bay Packers quarterback Aaron Rogers.
All of that and much more on this week's episode of "In The Trenches" and if you have a question for next week's podcast, send an email to Ian (IanBeckles@RadioInfluence.com).
Subscribe, Rate, and Review the podcast on Apple Podcasts, Stitcher, Google Play, and TuneIn Radio.
Follow Ian Beckles on Twitter: @IanBeckles
Podcast: Play in new window | Download | Embed