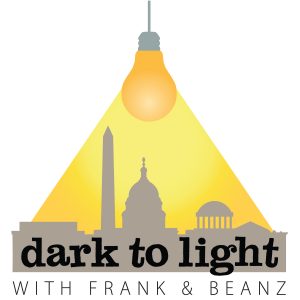 On this week's episode of "Dark to Light with Frank & Beanz," we take a good amount of time to go over the indictment of James Wolfe, a very high level staffer to the Senate Intel Committee who was charged with lying to investigators about leaks of classified and secret information he made to four reporters over the course of about 18 months. A 30 year veteran in his position, he was tasked with keeping confidential information confidential. As it turn out, not only was he leaking this information to reporters, he was also sleeping with one of them, several years his junior, in what is amounting to a real life episode of "House of Cards."
We take a good bit of time to discuss the role of Jeff Sessions and what his motivations are. Why is he so quiet? Is it just that he's a busy bee, or is he REALLY a swamp creature like so many say? AND we delve into some newly found text messages from paramours Page and Strzok, and how having more of the story often allows us a better perspective when it comes information that we have had for a while. This blends right into a great conversation about leverage and how politicians and others in positions of power use that leverage, and how the LIGHT shining on things that were once DARK makes for a dangerous predicament for those who feel they are above the law.
PLUS, McCabe wants immunity, Loretta Lynch "happens" upon Clinton on the tarmac, James Comey seems to be in trouble, and WE FINALLY HAVE A DATE FOR THE IG REPORT!! Tune in to hear all of this and more (with a surprise giggle at the end) on this great episode!
SHOW LINKS:
James Wolfe Indicted
McCabe wants immunity
@Nick_Falco "lures" us in with a masterful find
A "Wire Carrying Current"
Follow Tracy Beanz on Twitter and subscribe to her YouTube channel!
Follow Frank on Twitter, subscribe to his YouTube channel, and follow his solo podcast, Quite Frankly!
Subscribe to Dark To Light With Frank & Beanz on Apple Podcasts, Stitcher, TuneIn Radio, and Google Play!
Podcast: Play in new window | Download | Embed