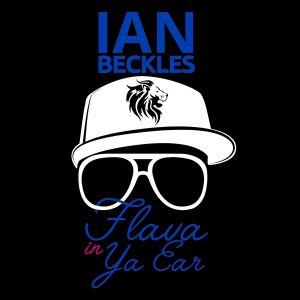 Before you get the weekend started, check out this week's episode of Flava In Ya Ear as Ian Beckles touches on various subjects including the death of Anthony Bourdain and Donald Trump vs. NFL.
Up first on the podcast, Ian congratulates the Washington Capitals for winning the Stanley Cup last night with their win over the Vegas Golden Knights. Ian tells you that the Capitals were clearly the best team this year and how the legacy of Alexander Ovechkin has changed.
Then Ian hits on the death of Anthony Bourdain, who apparently passed away by suicide on Friday and this is the second celebrity suicide this week as fashion designer Kate Spade passed away. While talking about this subject, Ian tells you how it makes you wonder what was going on in both of their lives to make them take their lives and he also speaks on San Francisco 49ers great Dwight Clark passing away after his battle with ALS.
Now before Ian gets to the topic of President Donald Trump vs. the NFL players, he talks about various topics including the Miss American Pageant, street racing in Tampa, Forbes highest paid athletes, and a documentary he recently watched done by Rolling Stone Magazine. When it comes to the topic of Trump vs. the NFL, Ian mentions how Trump is turning people against the NFL and the players. Ian touches on various aspects of this story from how military people feel about this story and what he would do if a fellow teammate kneeled during the National Anthem.
All of that and much more on this week's episode of "Flava In Ya Ear" and if you have a question for next week's podcast, send an email to Ian (IanBeckles@RadioInfluence.com).
Follow Ian Beckles on Twitter and on Facebook.
For more information as to what Ian is up to, check out DignitaryRadio.com.
Subscribe to the show on Apple Podcasts, Stitcher, TuneIn Radio, and now on Google Play! 
Podcast: Play in new window | Download | Embed