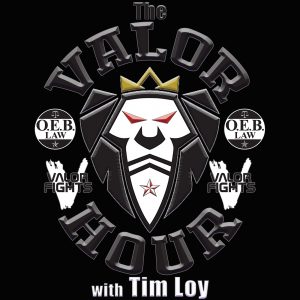 Tim Loy is joined this week by Allan Poole, Mark Laws, Jeff Hobbs, Billy Swanson, and Sawyer Rich to get you ready for this week's Showcase MMA in Johnson City, Tennessee. Along with previewing that fight card, the guys have interviews with Jason King, James Conway, Jennifer Hauss Nixon, and Dustin Long.
Now before they get to the interviews and the picks panel for Showcase MMA, Tim kicks off the show by answering listener submitted questions. This week's questions range from fighters missing weight, who will win in the main event of Friday's UFC fight card, and what fans can expect to see at Valor Fights 51.
Following the Q&A segment, it's on to the interviews and up first is Jason King (6:18), who will be fighting for the Valor Fights welterweight title next Saturday night in the main event of Valor Fights 50 against James Conway. After King's appearance on the show, Conway (17:23) comes on to give his thoughts on the matchup. Then the guys are joined by Jennifer Hauss Nixon (23:03), who will be in the co-main event of Valor Fights 50. And in the final interview, Dustin Long (29:05) comes on to discuss the recent Strikefest event and his upcoming boxing match.
After chatting with Long, it's main event time as Tim is joined by the entire picks panel to preview this weekend's Showcase MMA in Johnson City. They go through the entire fight card and the entire picks panel gives you their picks for all of the matchups that will be part of Showcase MMA.
Thanks for listening and we would appreciate if you would like, and share the podcast with your friends.
Subscribe to The Valor Hour on Apple Podcasts, Stitcher, TuneIn Radio, and Google Play
Podcast: Play in new window | Download | Embed